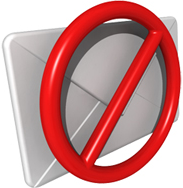 Save time and reduce risk exposure with enlightek's Hosted anti-spam service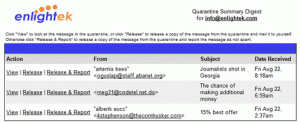 For most small businesses, our solution is usually the most cost effective email solution. But if your companyis large enough to have its own in-house mail server and you find yourself getting pummeled by spam, then we have the solution.
Up to 80% of all incoming email can be SPAM! Let us filter your email before delivery to your server to reduce the load on your Internet connection.
No software to install or licenses to maintain
Antivirus and antispam definitions updated every 5 minutes to thwart the latest threats!
Near-ZERO false positive rate – no wasted time 'tuning' your spam filter
Receive configurable quarantine reports on a daily or hourly basis